National Research Council of Italy
Institute of Atmospheric Pollution Research
National Research Council of Italy
Institute of Atmospheric Pollution Research
National Research Council of Italy
Institute of Atmospheric Pollution Research
"Understanding the quality of the air we breathe means believing in sustainable development and acting to safeguard future generations"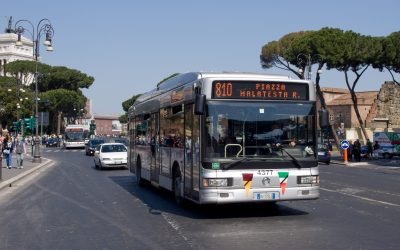 interviewed by Repubblica, the CNR-IIA Director talks about the German initiative, about the problem of air pollution and about the "Mobilitaria 2018" report.
read more
13 – 14 February 2018 CNR - Montelibretti Research Area (Rome, Italy) The workshop will discuss the results and lessons learned of the pilot study of the Global Plan for monitoring mercury, within the Global Environmental Facility (GEF) project...
On October 23-27 2017, the Group on Earth Observations (GEO) community will come together in Washington D.C. for the GEO Week 2017
The Kick-Off meeting of the four projects funded under ERA-PLANET will be held in Rome on 9-11 October 2017.
The first meeting of the Conference of the Parties to the Minamata Convention on Mercury (COP1) will take place from 24 to 29 September 2017 in Geneva, Switzerland.
The eighth meeting of the UN Environment Global Mercury Partnership Advisory Group (PAG8) will take place on Friday 22 September 2017 in Geneva, Switzerland.
The conference is organised by the European Commission and Finish Meteorological Institute on 19-21 June in Helsinki, Finland.
CNR-IIA, in collaboration with the European Space Agency (ESA) will organise the second GEO Data Provider Workshop in Florence, Italy, on 20-21 April 2017.
Si svolgerà il 19-20 ottobre 2016 a Cagliari la IV conferenza annuale della Società Italiana per le Scienze del Clima (SISC).
Mercoledì 18 maggio 2016 alle ore 9:30 presso la Sala Inguscio della Regione Basilicata, si terrà una giornata di studio dedicata al Progetto Nazionale IFFI (Inventario fenomeni Franosi Italiani).
Mercoledì 4 maggio, a Roma, presso il Ministero dell'Ambiente, della tutela del Territorio e del Mare si svolgerà il convegno sulle isole minori come possibili avanguardie della transizione energetica.