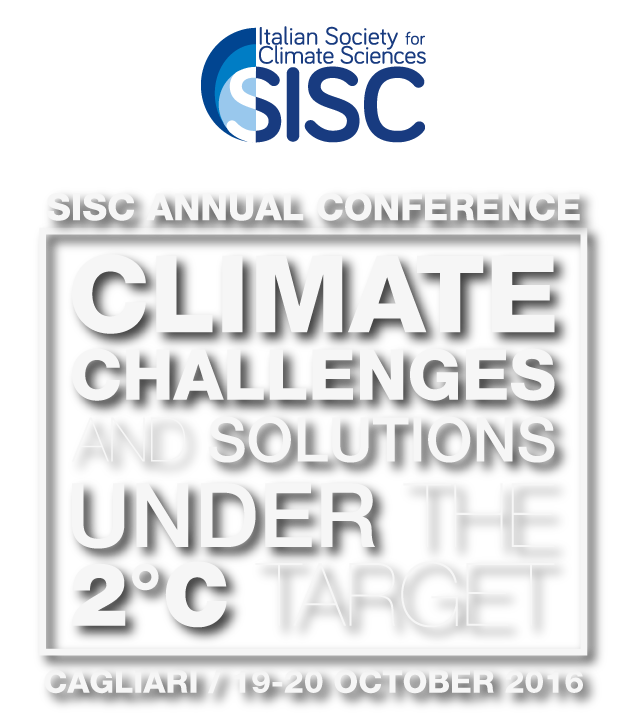 Si svolgerà il 19-20 ottobre 2016 a Cagliari la IV conferenza annuale della Società Italiana per le Scienze del Clima (SISC).
La conferenza, dal titolo "Climate challenges and solutions under the 2°C target" ("Le sfide del clima e soluzioni al di sotto dei 2°C"), è organizzata dalla SISC in cooperazione con altri enti di ricerca e istituzioni italiane, e intende promuovere il dibattito scientifico fra ricercatori, decisori politici (italiani e stranieri), membri di ONGs e altri attori rilevanti le cui attività siano focalizzate sui cambiamenti climatici e sui loro rapporti con l'ambiente e i sistemi socio-economici, sulle opportunità e le soluzioni che possono contribuire a far rispettare il recente Accordo di Parigi.
L'Istituto sull'Inquinamento Atmosferico, da sempre in prima linea nella ricerca sul clima e sui cambiamenti climatici, parteciperà alla conferenza organizzando una delle sessioni parallele dal titolo "New data and data-driven modelling for climatic investigations", coordinata dal referente del gruppo di ricerca d'Istituto sulla modellistica atmosferica Antonello Pasini.