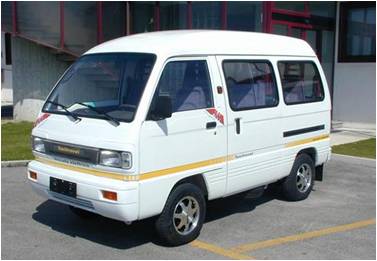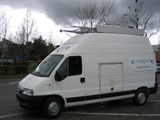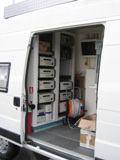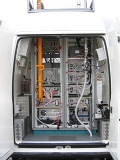 Electric Vehicle for Nano-Particles Assessment Lab
The electric vehicle is equipped with analytical instrumentation for environmental nano-particles assessment, including a meteorological station. The vehicle has been involved in several field campaigns carried out in china within a cooperation program with the Italian Ministry for environment Land and sea.
Instruments on board:
Nano-particle counter
Meteo station
Grimm – Optical Particle Counter
Nephelometer – PM10
Phonometrer
Mobile Air Quality Lab
he Mobile Laboratory is a customised van, with permanent monitorino equipment, but it also has space for extra equipment should the need arise. It also has a data acquisition system which allows data to be transmitted to the Rende section in real time.
At present the mobile laboratory can monitor:
Metorological parameters;
O3;
CO and CO2;
NOx;
SO2;
Particulates (PM10, PM2.5);
Hg (GEM, RGM, TPM);
MicroGCfor VOC analysis.
As well as:
Fume cupboard;
Dilution calibrator;
Zero air generator.